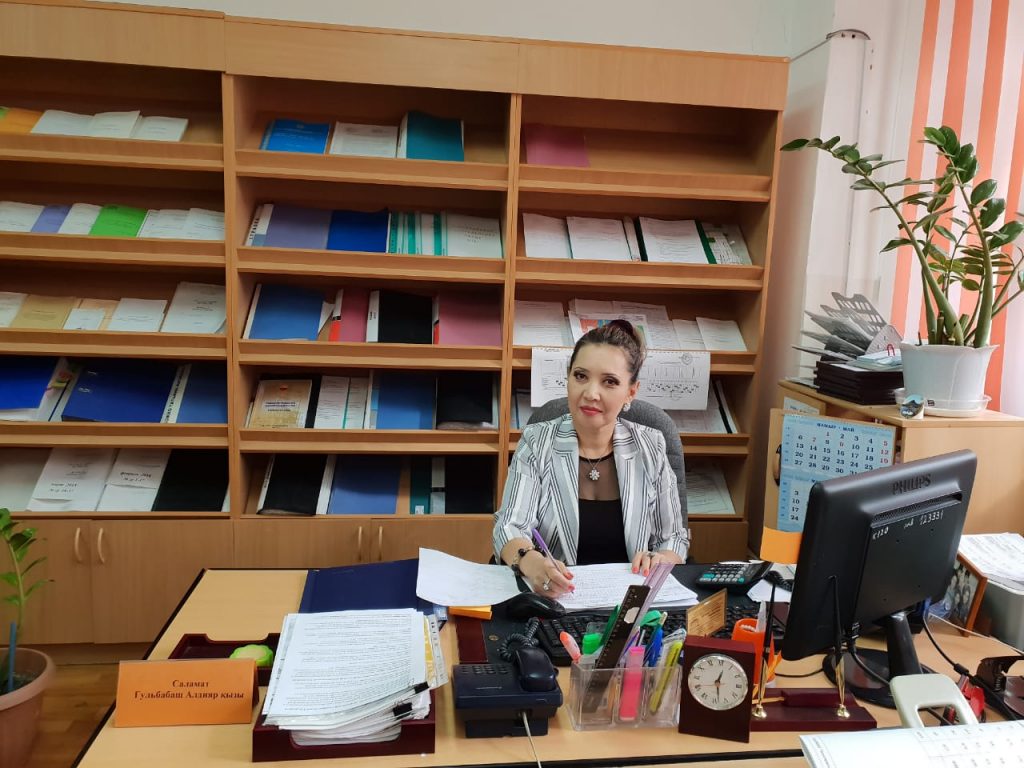 Aktobe Higher Polytechnic College has been engaged in retraining, certification and advanced training of workers since 2003 and cooperates with oil and gas industry enterprises. A total of 24,318 people have been trained by us during this time.
AVPC annually participates in the tender for the training of workers and successfully wins competitions, thanks to a powerful material base and a strong teaching staff. The college is equipped and equipped with all the necessary classrooms and laboratories for training.
Specialists are trained in working professions for Aktobe, West Kazakhstan, Atyrau, Mangistau, Kyzyl-Orda and Kostanay regions.  The main company with which the college has been cooperating since 2003 is JSC "SNPS-Aktobemunaigas", which is one of the largest oil and gas producing companies in the territory of the Republic of Kazakhstan.
The training is conducted on a contractual basis. The main professions for which training is conducted are: "Driller of major well repairs", "Assistant driller of major well repairs", "Electric and gas welder", "Oil and gas production operator", "Operator of technological installations", "Instrumentation mechanic", "Chemical analysis laboratory assistant", "Lift operator", "Machinist pumping units", "Machinist of the cementing unit", "Machinist of compressor units", "Electrician", "Repairman" and others.
Every year about 1300 students are trained and retrained in AVPC.
List of professions
№

 

Name of profession
57
Locksmith for the repair of aggregates
1
Chemical water treatment apparatchik
58
Gas station operator
2
Auto Electrician
59
Steam supply locksmith
3
Accumulator
60
Gas treatment plant operator
4
Driller of major well repairs
61
Gas Collection Operator
5
Assistant driller of major well repairs
62
Operator for the preparation of wells for major and underground repairs
6
Reservoir Pressure Maintenance Operator
63
Commodity Operator
7
The Bricklayer
64
Operator for the use of the mounting gun in the production of installation work
8
Blacksmith
65
Operator of a concrete – mortar installation
9
Chemical analysis laboratory assistant
66
Operator of dewatering and desalting plant
10
Painter
67
Operator of liquid and gaseous fuel boiler plants
11
Excavator driver
68
Well Chemical Treatment Operator
12
Installer of steel and reinforced concrete structures
69
High Pressure Steam Line Maintenance Operator
13
Machinist of technological compressors
70
Locksmith for equipment repair
14
The motorist of the pumping station for pumping the working agent into the reservoir
71
Pipe fitter
15
Motorist of the cementing unit
72
Electrician for repair and maintenance of automation and measuring instruments of power plants
16
Machinist of compressor units
73
Locksmith for the assembly of metal structures
17
Machinist of process pumps
74
Concrete worker
18
The driver of a steam mobile dewaxing plant
75
Machinist crawler for boiler equipment
19
Lift driver
76
Locksmith for the repair of pumping equipment
20
Electrician (all names)
77
Driver of pumping units
21
The driver of the car crane
78
Machinist of sewage treatment plants
22
The driver of a car loader
79
Locksmith of control and measuring devices and automation
23
Bridge crane operator
80
A locksmith for the repair of fuel equipment
24
Bulldozer driver
81
Machinist of the block control system of aggregates
25
Well Exploration Operator
82
Locksmith for the repair and maintenance of technological equipment
26
Oil and gas production operator
83
Cleaning Equipment Operator
27
Operator of technological installations
84
The driver of the insulating machine
28
Vulcanizer
85
Apparatchik of nitrogen – air compressor station
29
Carpenter
86
Oil accounting and shipping operator
30
Instrument maker
87
Gas distribution station operator
31
Gas Cutter
88
Machinist of the unit for dewaxing wells
32
Slinger
89
Locksmith of emergency recovery works (AVR)
33
A locksmith for the repair of gas equipment
90
Locksmith for the repair of anti-blowout equipment (locksmith for the repair of air defense)
34
Oilfield equipment repair mechanic
91
Tank Farm Operator
35
Operator of the control panel
92
Yamobura train driver
36
Locksmith – repairman
93
Turbine Equipment Crawler driver
37
Plumber
94
Coppersmith
38
Car repair mechanic
95
Linear pipeliner
39
Toolmaker
96
The driver of the steam-moving installation
40
Locksmith for the repair of technological installations
97
Vyshkomontazhnik
41
Driller
98
The driver of a mobile power plant
42
Turner
99
A locksmith for the repair of fuel equipment
43
Miller
100
Gantry crane operator
44
Plasterer
101
Operator for accounting and shipment of liquefied petroleum gas
45
Hydraulic Fracturing Operator
102
The driver of the water circulation pumping station
46
Electric and gas welder (of all names)
103
A locksmith for the repair of heating networks
47
Personal computer user
104
Installer of technological pipelines
48
Locksmith for maintenance of power plant equipment
105
The driver of the electric welding mobile unit of the internal combustion engine
49
Locksmith for the repair of internal combustion engines
106
Driller of operational and exploratory drilling of oil and gas wells
50
Locksmith for the operation and repair of gas equipment
107
Assistant driller of production and exploration drilling of oil and gas wells
51
Apparatchik of the air separation unit
108
Dressmaker
52
Gas Equipment Operator
109
Industrial safety
53
Well Cementing Operator
110
Precursors
54
Locksmith for the operation and repair of boiler equipment
111
Certification of welding production specialists of the 2nd level
55
The driver of a diesel power plant
112
Laboratory assistant collector
56
Locomotive driver
113
The driver of an electric welding mobile unit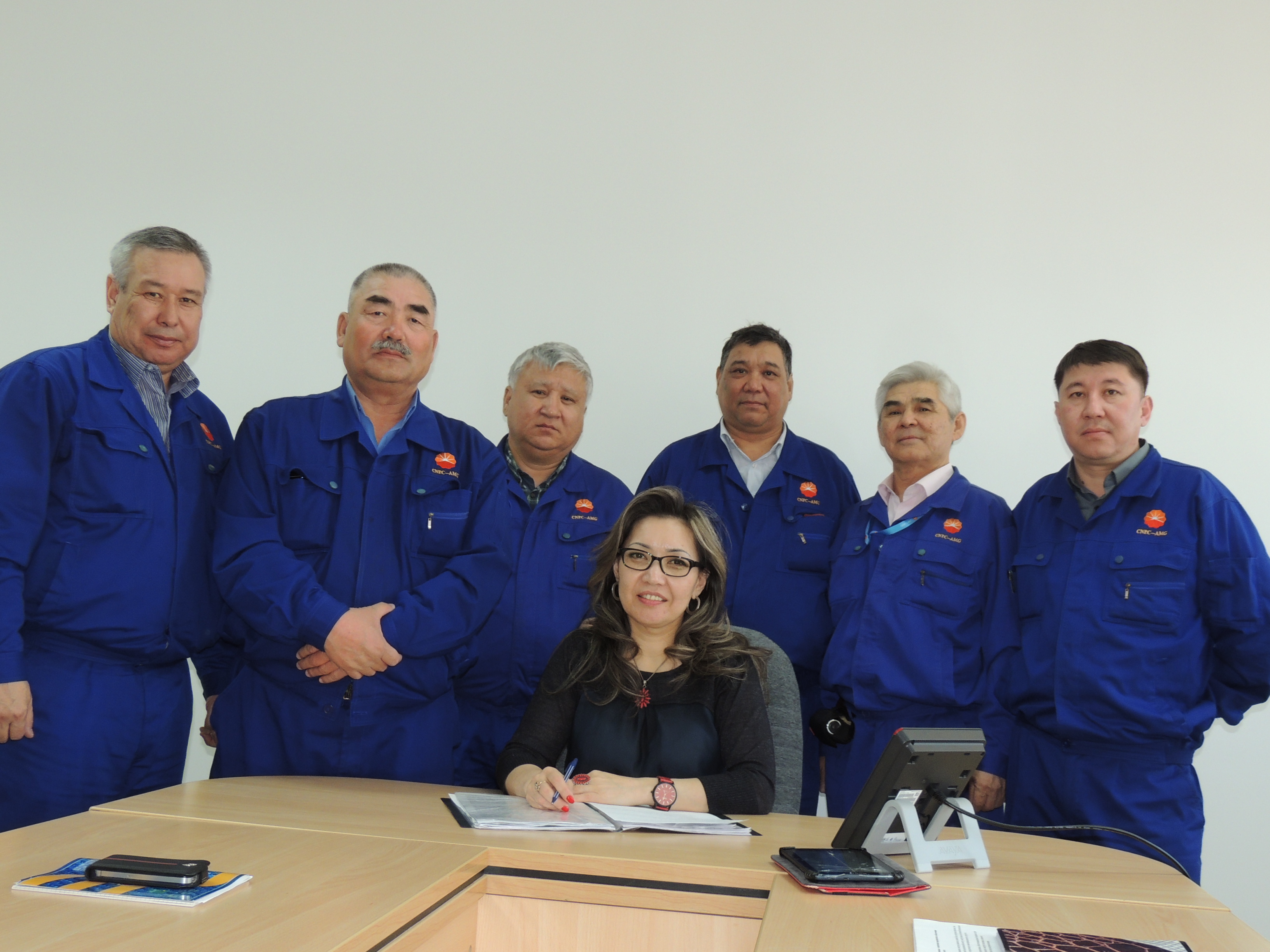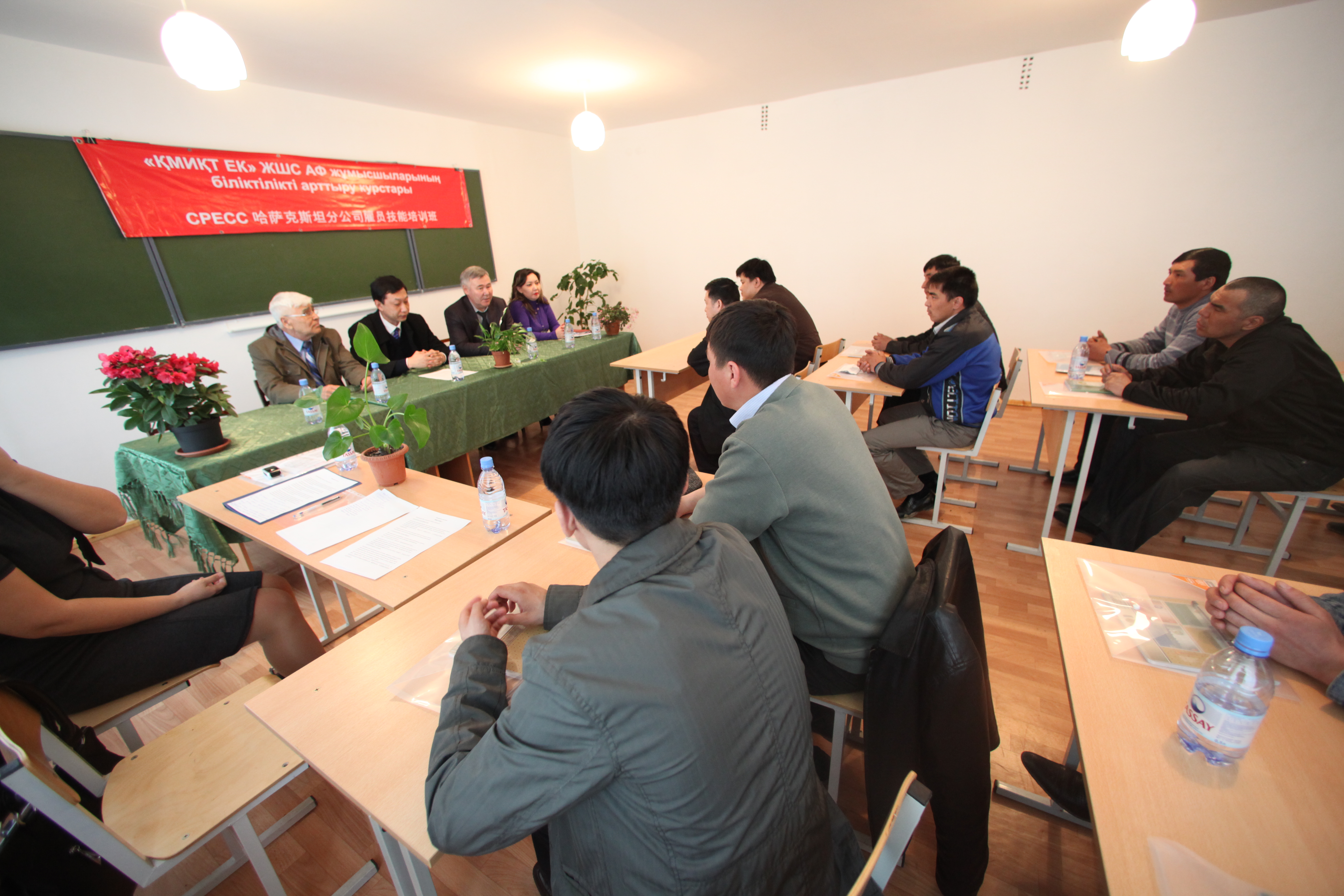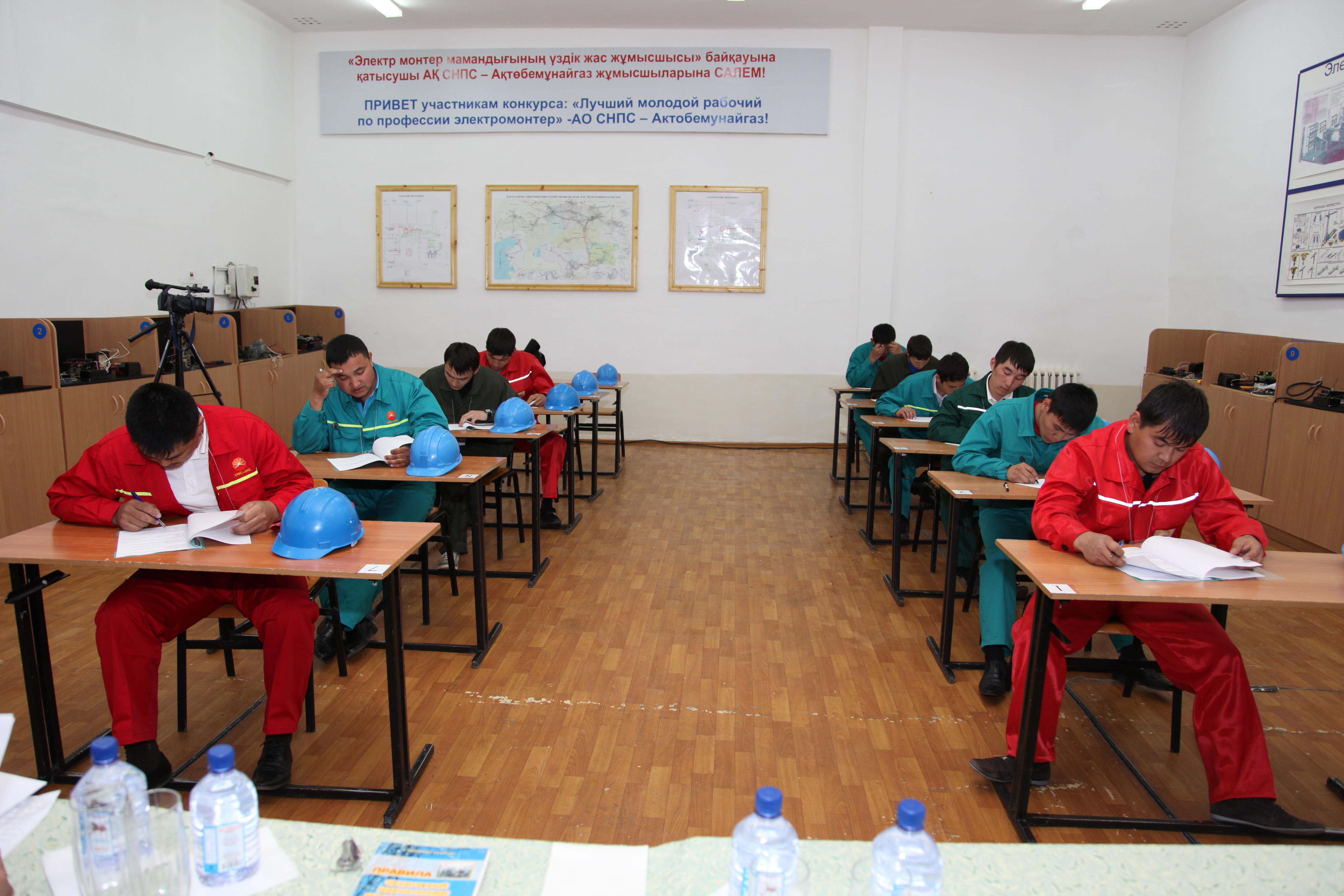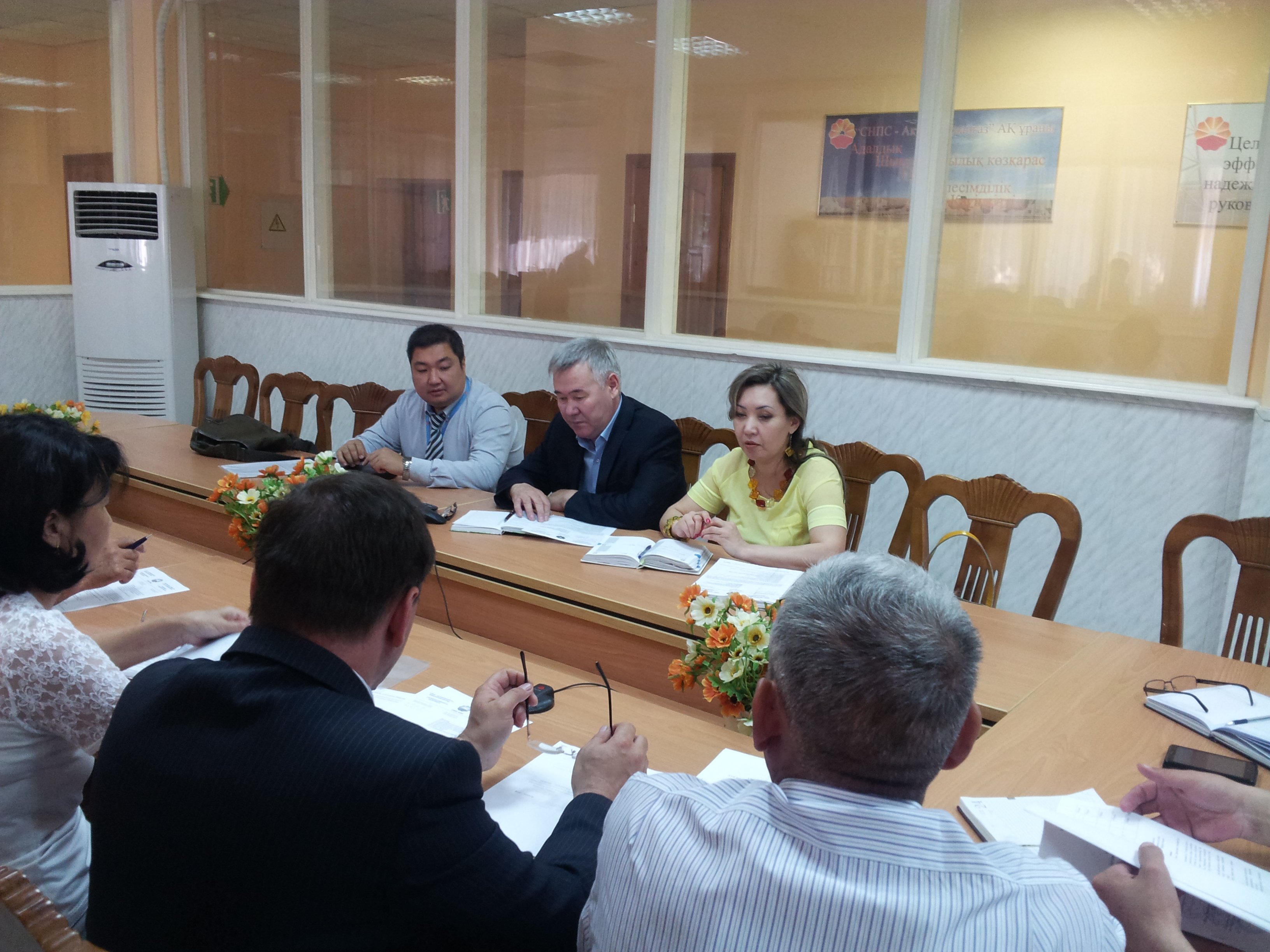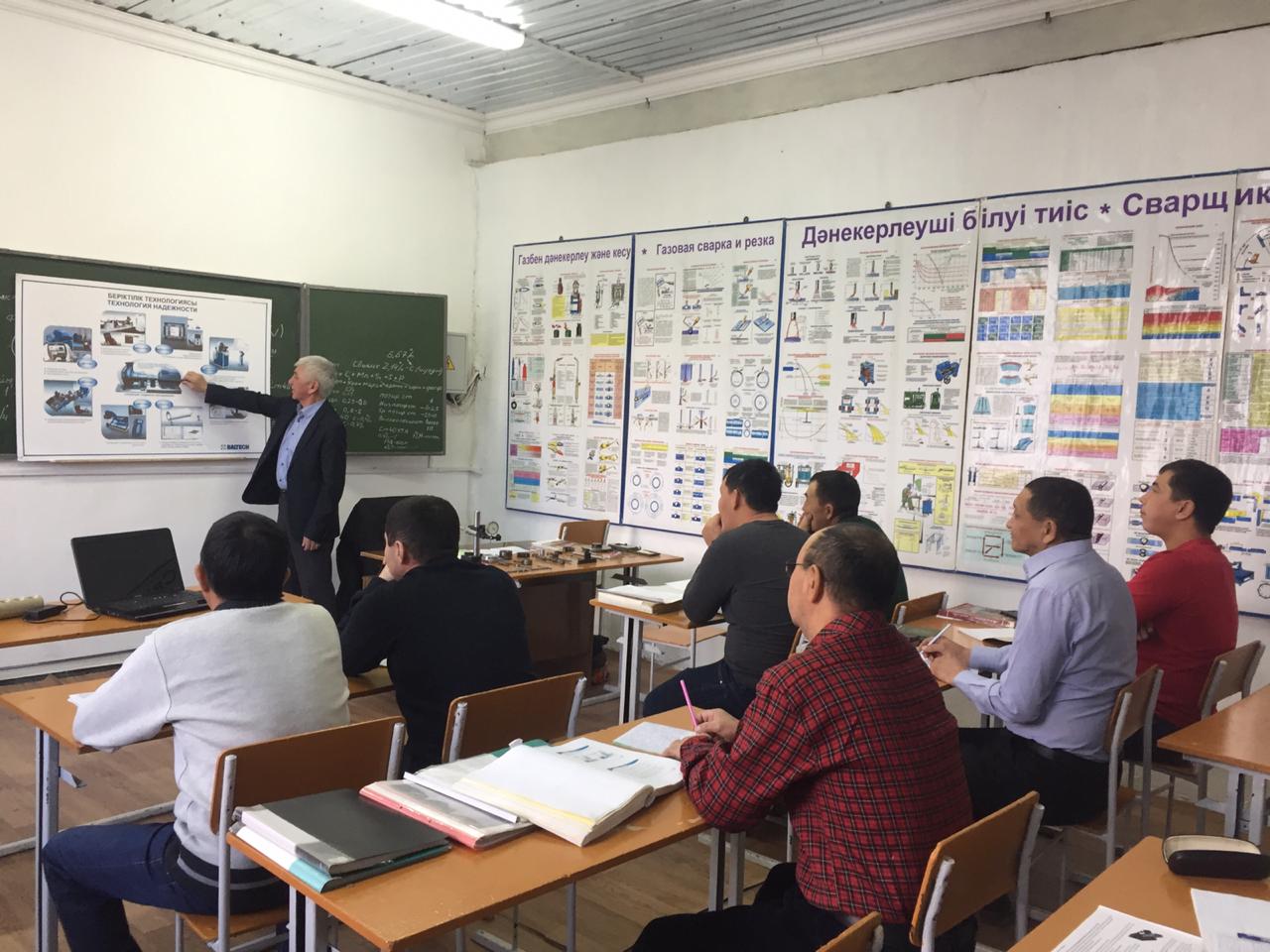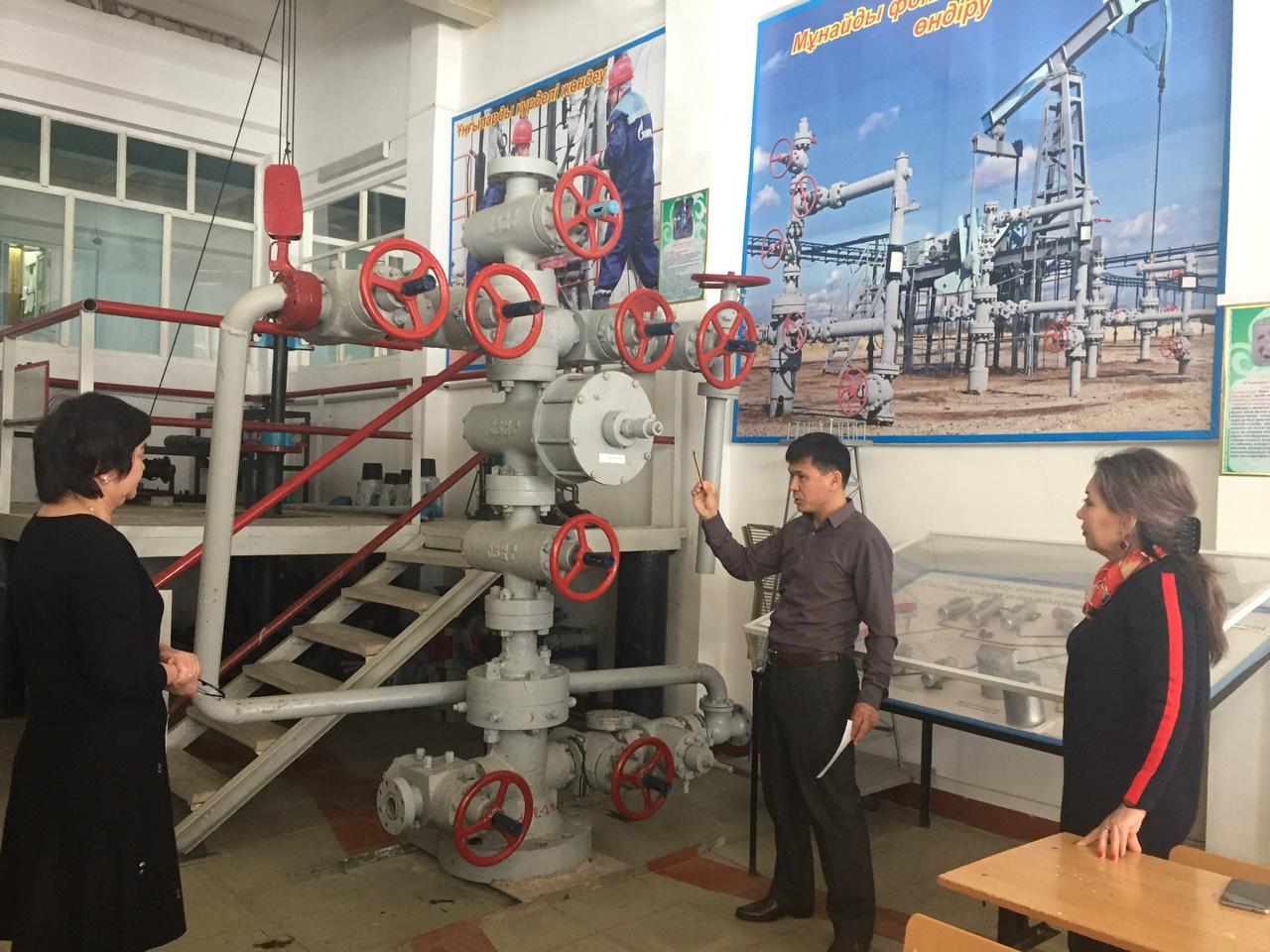 Comparative analysis of the training of working professions for 2019:
Professional development
Preparation, retraining
Certification

Total

СНПС

«АМГ»

410
74
573
1057
Other organizations

1

52
59

112

Total
411
126
632

1169
Analysis of training, retraining of personnel in working professions:
| | | | |
| --- | --- | --- | --- |
| Year | СНПС-АМГ (чел) | Other organizations (people) | Total |
| 2003 | 558 | 15 | 573 |
| 2004 | 984 | 186 | 1170 |
| 2005 | 1024 | 526 | 1550 |
| 2006 | 1024 | 750 | 1774 |
| 2007 | 998 | 659 | 1657 |
| 2008 | 1198 | 247 | 1445 |
| 2009 | 1426 | 312 | 1738 |
| 2010 | 1379 | 358 | 1737 |
| 2011 | 1408 | 304 | 1712 |
| 2012 | 1285 | 264 | 1549 |
| 2013 | 1276 | 266 | 1542 |
| 2014 | 1338 | 391 | 1729 |
| 2015 | 523 | 452 | 975 |
| 2016 | 1024 | 392 | 1416 |
| 2017 | 1136 | 266 | 1402 |
| 2018 | 1011 | 169 | 1180 |
| 2019 | 1057 | 112 | 1169 |
| Total: | 18649 | 5669 | 24318 |