Student Service Center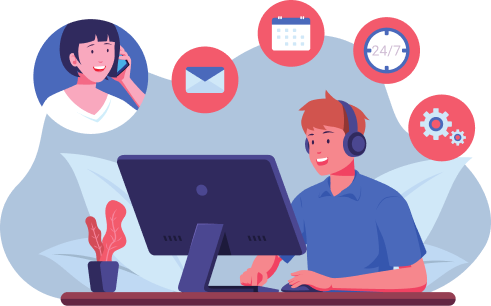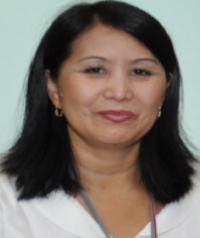 Kostanova Bayan Kaztuganova
Responsible for the Student Service Center
tel. 8(7132) 56-09-79, (ext. tel. 104)
Е-mail: polytech1965@mail.ru
Office No. 207
The main purpose of the DSP – provision of services based on a customer-oriented approach, as well as high-quality and fast service to students on the principle of "one window".
The work of the Student Service Center (PSC) It is aimed at increasing the satisfaction of service recipients with the quality of public services, as well as creating conditions for information openness and transparency of the educational process, reducing the time to obtain the necessary certificates for college students.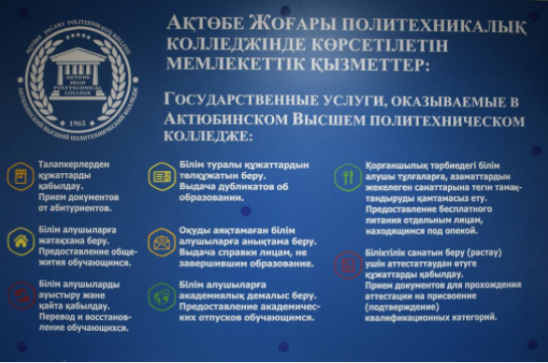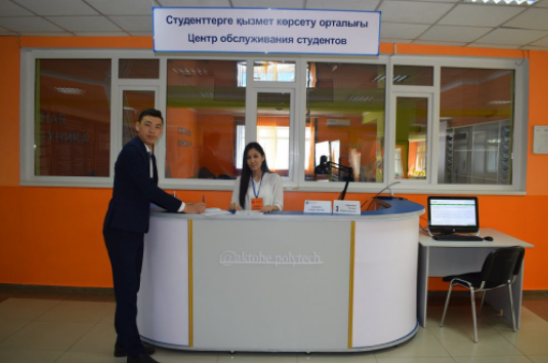 LIST OF SERVICES PROVIDED BY THE STUDENT SERVICE CENTER









Additional services:
1. Certificates – confirmations at the place of demand;
2. Certificates submitted for the defense department (military enlistment office, form No. 3);
3. Certificates of form No. 2-1, 4, 6, 31 (for the loss of a breadwinner, large families).
The specialists of the Student Service Center conduct explanatory work with staff, teachers and students about the possibilities of obtaining public services through the e-government portal"E-gov.kz " issuance of certificates from the place of residence, the presence or absence of a criminal record, etc.