Aktobe High Polytechnic College
      We provide education that makes people self-sufficient and the economy efficient! … Our goal is to enter the Top 10 of the best entrepreneurial technical colleges of the Eurasian economic Union (EAEU) through modern innovative educational and developmental technologies, based on current world experience, the cornerstone of which is the concept of lifelong learning.
Moldabaeva Meruert Nabievna
""The BEST TEACHER – 19year»
Sovetova Tomiris
Asian powerlifting champion 2019 year
Our College is on the canal «Aktobe»! 2019 year
Letter of gratitude of the Chamber of entrepreneurs " Atameken»
For his contribution to the development of social partnership and the organization at a high level of the optional course "Fundamentals of entrepreneurship", the Director of the College, Ph. D. Aldiyarov K. T., was awarded a letter of thanks of the chamber of entrepreneurs "Atameken". Congratulations Kasymbek of Tulowice and wish them further creative success!
Letter of thanks of the Department of education of Aktobe region
For active participation in holding the extended meeting of the Republican educational-methodical Council in Aktobe and demonstration of innovative projects implemented within the College, the Director of the Aktyubinsk higher Polytechnic College, d. p. n Aldiyarov K. T., and the College team was awarded by the letter of the management of education Aktobe region.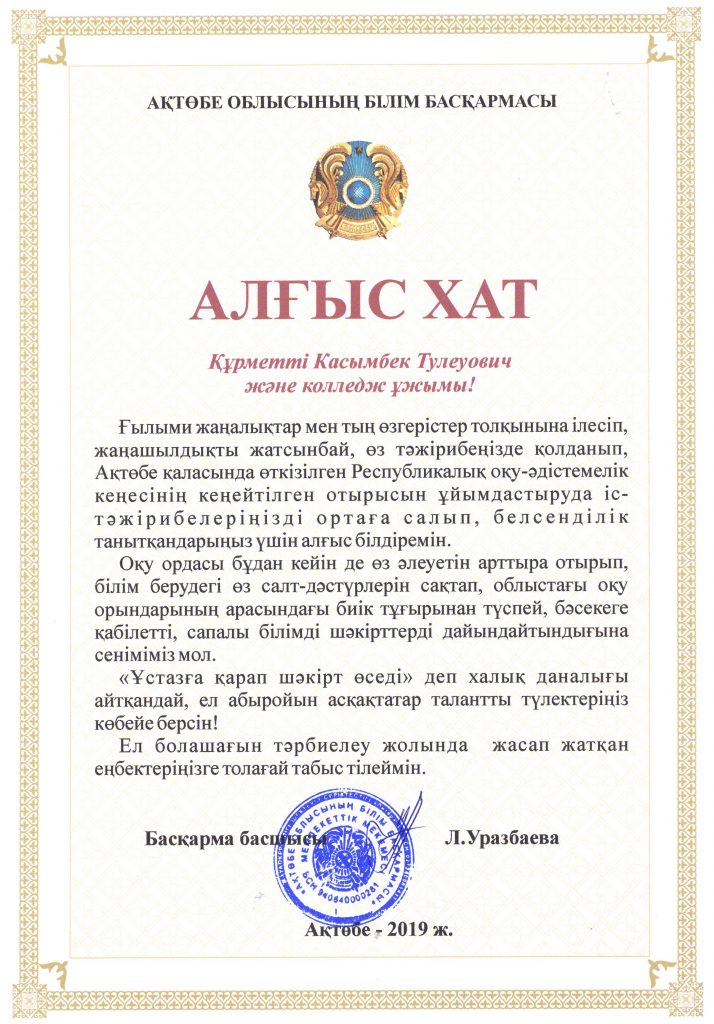 "Judge of the National category of the Republic of Kazakhstan in kettlebell lifting " 2019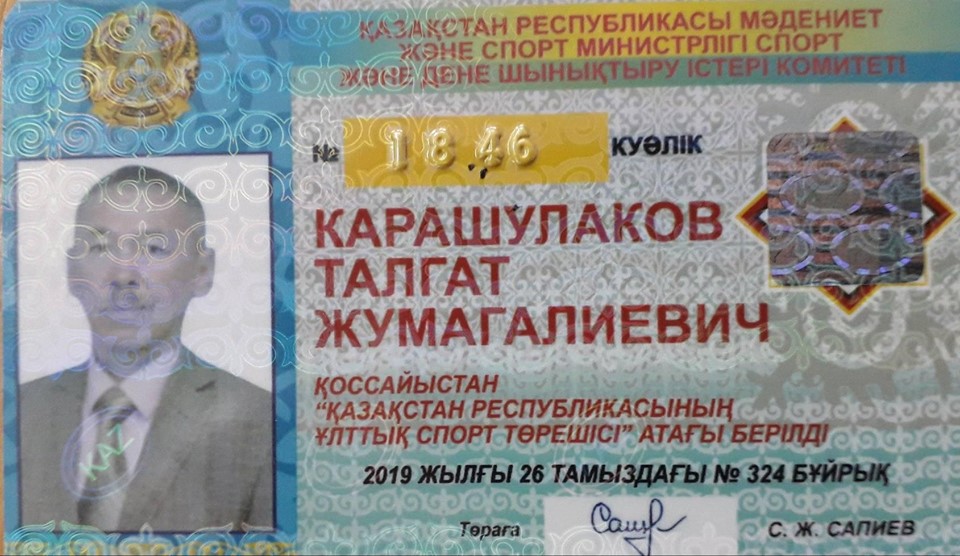 In Aktobe at the regional stage of the Republican contest "Panorama of pedagogical ideas" teacher of Russian language and literature
Asabayeva Lyazzat Baktybayeva took 1st place.